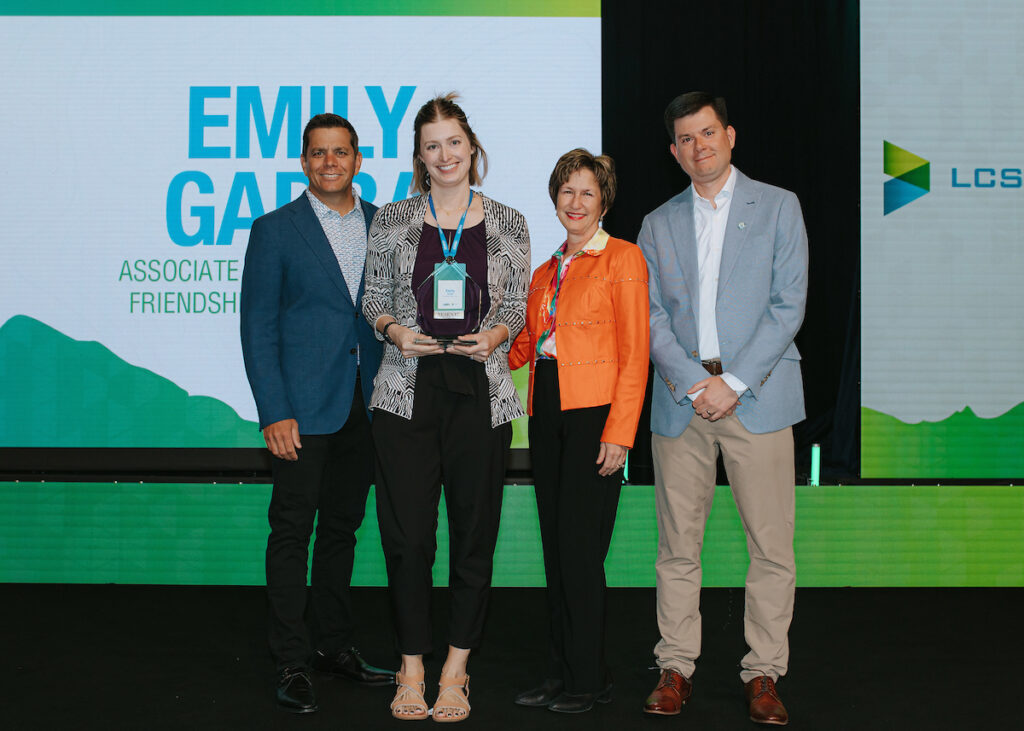 We are excited to announce that Friendship Village of Tempe team members Cole Marvin, Executive Director, and Emily Garba, Associate Executive Director, were honored with the Grow award at the 2023 LCS Leadership Summit. This award recognizes individuals who played key roles in driving business growth or opportunity in their communities.
Friendship Village at Tempe is managed by Life Care Services®, An LCS® Company. The 2023 LCS Leadership Summit was held June 5-8 and brought together leaders from across the LCS Family of Companies. At the event's award ceremony, The Grow award was one of four categories honoring exemplary performance in the LCS priorities of People, Serve, Perform, and Grow.
In honoring Cole and Emily, LCS leadership cited the top-tier culture at Friendship Village.
"From day 1 of employment, [Cole and Emily] are rolling out the red-carpet experience. The culture of this community and the growth of their workforce is their secret sauce. This transcends directly to the resident experience," said LCS COO Chris Bird, LCS CFO/CAO Diane Bridgewater, and LCS CIO Dan Lahey.
Also highlighted was Friendship Village at Tempe's Holleran Employee Engagement score of 4.4, an honor that places the community at the top of LCS in resident and employee satisfaction. Friendship Village had over 100% employee participation in this survey with 570 respondents, a feat that can be attributed to the tireless work of Cole and Emily.
Please join us in congratulating Cole and Emily on this tremendous achievement. The entire Friendship Village community is grateful for their hard work and dedication to creating five-star experiences for both residents and employees.