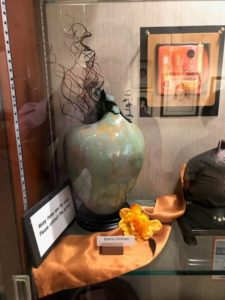 When searching for the miraculous this holiday season, look no further than Elaine Dirksen. Blind in one eye and nearly blind in the other, this resident of Friendship Village Tempe lets her senses do the work her eyes cannot.
Behind the potter's wheel, Elaine creates sculptures those with perfect vision might only dream of crafting. Before discovering pottery in the Friendship Village art room, the 83-year-old described herself as running short on energy and passion.
Since taking up the hobby, Elaine has thrived, and credits the community for giving her life new purpose.