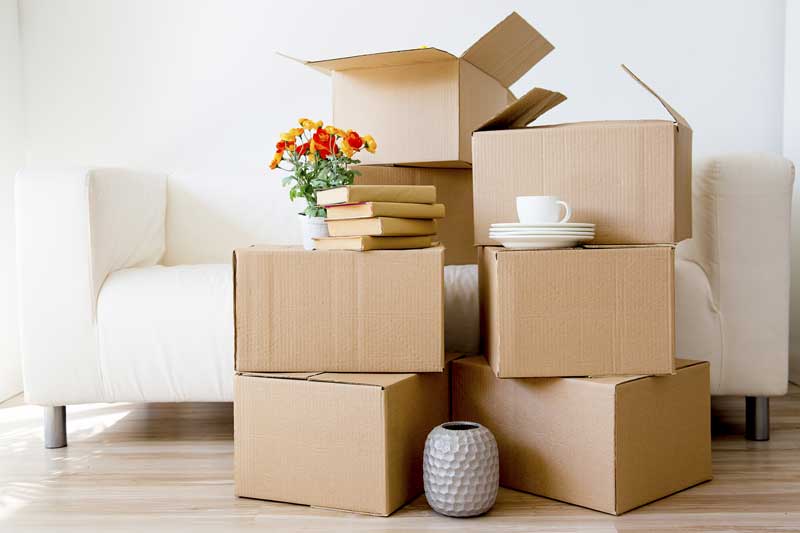 How to move a parent to assisted living
Useful tips and a checklist to help smooth the move
Moving ranks high on the list of life's most stressful events. And when you combine moving with downsizing, the process can be complicated by an onslaught of tasks and mixed emotions. To make it easier on you and your parent, we've compiled a list of things to do beforehand as well as a moving to assisted living checklist with guidelines for what to pack and what to leave behind. You should also ask the assisted living community if they have their own assisted living move-in checklist for new residents. Now let's dive right in.
Be supportive. While moving an elderly parent to assisted living may be a practical decision, the reality can be quite emotional. And if it's emotional for you, it's likely more so for your parent. It's important to be supportive. Reminding your parent that an assisted living community will promote their independence is a good place to start. Remind them about the renewed sense of freedom they'll have and how much easier life will be when they no longer have to worry about maintaining a household, preparing meals or driving themselves to the store.
Help your parent get to know the community. Even while you're planning the move, your parent can begin attending events at the community to become more comfortable with the idea of moving, learn their way around and start making new friends. Ask your contact at the community how to make arrangements for your parent to visit.
Begin downsizing. Set realistic expectations. If you're not in a crisis situation, don't try to complete downsizing in a weekend or even a single week. Begin to work on it long before the move so it's not so overwhelming for your parent, and so you can allow time for the process.
Before you begin, be sure to gather all important documents (financial, legal and medical) as well as personal items that have significant monetary or sentimental value. Make sure they're safely stored so they don't accidentally become lost or misplaced during the process of sorting, packing and disposing of other household items.
Professional downsizing and moving companies can be a tremendous help and ease much of the burden. Ask the community for names of local moving specialists. Also, on our blog, you can read specific tips on how to make downsizing and moving easier.
Selling the house. If it's financially feasible, you may find it helpful to wait until after your parent has moved before putting the house on the market. This will ensure that your parent won't be inconvenienced by real estate showings or feel the need to keep everything in tiptop shape all the time. If funds aren't immediately available to do this, a bridge loan can help cover the cost of moving into assisted living until the house is sold.
Medical records. Request medical records and referrals if your parent will need to change doctors. Remember, though, that changing doctors should only be necessary for geographic reasons; a reputable community won't require residents to leave their preferred health care providers. Find out what kinds of health care the assisted living community provides to residents, and make sure the community receives any records they will need. Also make arrangements for your parent to receive prescription refills and any over-the-counter medications they take regularly.
Assisted Living Move-In Checklist
As you consider how to move your parent to assisted living, making their new digs as comfortable and homelike as possible should be a primary goal. The following moving to assisted living checklist is a helpful list of items to consider taking. Assisted living facilities can usually provide a floor plan with measurements well in advance of the move so you can plan the layout of your parent's room and make sure their furniture will fit.
This assisted living packing list is organized by living area, but you should feel free to make adjustments based on the space your parent will have and what kinds of furnishings, services and amenities the community provides. You should also ask the specific community if they have an assisted living move-in checklist for new residents.
Bedroom/Sleeping Area
● Nightstand. (One with drawers or shelves is helpful.)
● Lamp
● Comforter or bedspread
● Bed quilts or blankets (2)
● Sheet sets (2)
● Pillow
● Throw pillows
● Alarm clock or clock radio
● Dresser
● Curtains
Living Room/Sitting Area
● Small sofa
● Armchair
● End table
● Lamp
Kitchen Area
(Check to see what appliances the community provides.)
● Mini-fridge
● Microwave
● Coffeemaker
● Small set of dishes and flatware
● Drinking glasses and mugs
● Kitchen tools (paring knife, chef knife, wooden spoon, spatula)
● Post and pans
● Serving dish
● Small kitchen table or drop-leaf table
● Dish soap
● Dishcloths and dish towels
● Trash can
Bathroom/Toiletries
● List of prescription and over-the-counter medications
● Toothbrush and toothpaste
● Hand soap and body soap
● Shampoo
● Lotion
● Razor
● Makeup and skin care products
● Hair dryer
● Bath towels and washcloths
● Wastebasket
Closet/Clothing
● Comfortable clothing appropriate for climate
● Dressy or formal clothing for special occasions
● Robe and pajamas
● Socks (two-week supply)
● Underwear (two-week supply)
● Nonskid slippers
● Shoes
● Lightweight jackets or sweaters
● Warm coat
● Swimsuit
● Clothes hangers
● Clothes hamper or laundry basket
Personal Items and Decor
● Assistive devices such as eyeglasses, hearing aids, cane/walker
● Framed photos
● Artwork
● Keepsakes or knickknacks (limited number)
Entertainment and Communication
Customize this list to meet your parent's needs and abilities, and make sure they know how to operate each item.
● Cell phone
● Desktop or laptop computer
● Television with remote control
● Music system or radio
● Favorite books and magazines
● Hobby supplies
Cleaning Supplies
Most communities provide housekeeping and laundry services, so customize this list to your parent's needs. Most people like to have a few supplies to take care of small messes.
● Cleaning wipes for quick cleanups and sanitizing
● Glass/window cleaner
● Paper towels
● Bathroom cleaner
● Dusting cloths
● Laundry detergent
Pet Supplies
If the community is pet-friendly and your parent will be taking a pet, be sure to bring the necessities and little luxuries that will make the pet comfortable, too.
● Pet food and treats
● Food and water bowls
● Grooming supplies, if needed
● Pet bed
● Toys
What Not to Bring
Each community will have its own guidelines designed for resident comfort and safety, but some things you should not bring include:
Large furniture
Throw rugs or area rugs
Chairs on wheels
Excessive numbers of knickknacks
Jewelry of great value or that is rarely worn
Rarely used items
One Final Tip: The Moving-Day Box
Put together a moving-day box ahead of time, and keep it with you throughout the day. Moving is hard work, so include snacks and beverages that you can grab quickly. Also include your parent's medications and any valuables you don't want handled by the moving company. A few small tools such as a screwdriver, pliers and a tape measure may come in handy for assembling, adjusting and placing furniture. And be sure you have a list of important phone numbers, including the moving company, your move coordinator at the community, and the name and number of an emergency contact.
Above all, remember that it is an emotional and stressful day for your parent — and possibly for you, too. Doing your best to remain patient and understanding will go a long way toward making it an enjoyable experience for all and an exciting start to the next chapter in your parent's life.
To learn more about assisted living at Friendship Village Tempe, give us a call at (480) 831-5000 or use our contact form to schedule a personal appointment. We'd love to show you around, treat you to lunch, and answer all your questions.