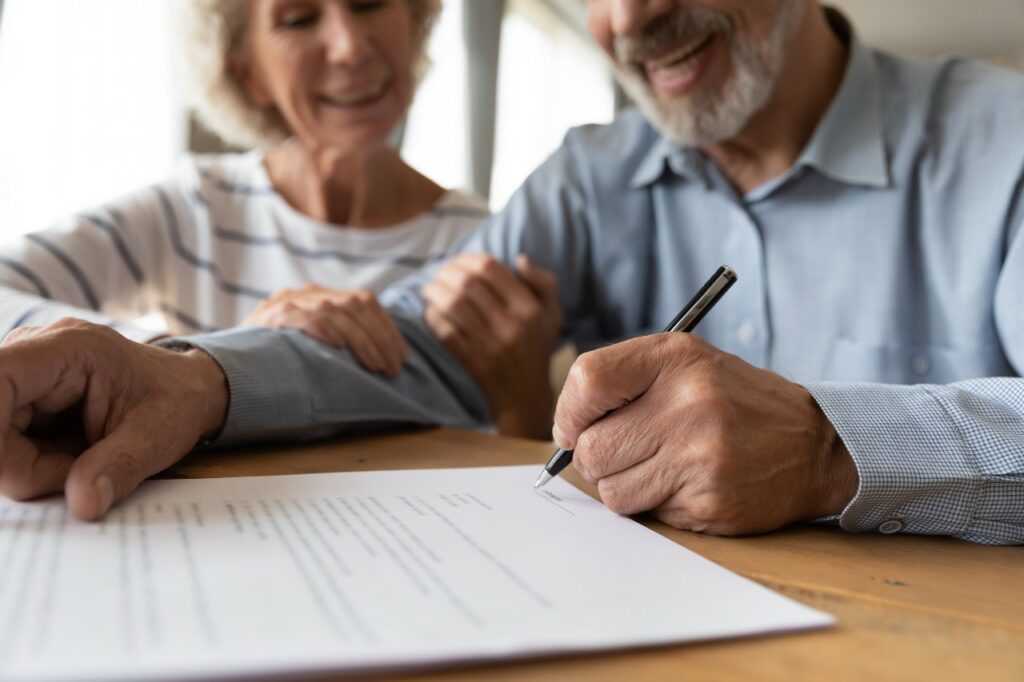 As you research your senior living options, it's likely you already have a good idea of the communities you prefer; places where you see yourself living an active, independent life. Or you know that home isn't the right place anymore for a loved one who needs assisted living or memory care. Either way, you're taking an important step toward the future.
Now comes timing. Unless you have an urgent need, the process of research and decision-making takes time — often months or up to a year. Consider putting your name on the waiting lists for retirement homes early in the process. Otherwise, when you're at the point where you're ready to move, you might discover that the community you prefer is full and not accepting new residents. Or you may find that there's already high occupancy in the level of care you or a loved one needs. Taking advantage of waiting lists for retirement homes early in the process is a way to get your foot in the door (even if you're not yet sure it's the right door).
What's great about waitlists?
If you are looking at moving to a Life Care Community (also known as a CCRC or continuing care retirement community), many require that residents are able to "walk in — that is, they are healthy and able-bodied when they first move in. Many communities have a very active base of residents who live independently but want the assurance that care is available if they ever need it. Since you don't necessarily know when or how much care you may need, getting on a waiting list is a good way to insure yourself against the unknown.
A move to senior living can happen sooner than one anticipates. Illness, injury or a hospital stay might accelerate the timeline. If you have a community in mind but are not on the waitlist, you may not get in when you need to. It's advisable to add your name to waitlists at three or four communities with a continuum of care, and hopefully you'll be near the top of the list if a move is needed.
How do they work?
Putting your name on a waiting list isn't difficult. It helps you get your foot in the door and provides peace of mind. And it doesn't obligate you to move in, so it's worth your time to save a slot.
Here's how waitlists work:
Deposits
Communities vary in how they manage and maintain their waitlists. In most cases, to get your name on the list, you'll be required to pay a deposit of anywhere between a few hundred to a few thousand dollars. This fee is usually fully or partially refundable and entitles you to a first-come, first-served selection of residences when your name gets to the top of the list. Some communities even offer interest-bearing deposits as an enticement. Since you're putting your name on multiple waiting lists, make sure to ask about the refund policy.
Selections
When you are placing a deposit with a CCRC, you'll typically be reserving a place for the independent living part of the community. You'll be able to specify the residence and location you prefer based on the community's variety of floor plans. Once a resident living in your desired type of residence moves out — usually because they are transitioning to on-campus care — the residence will be available for you.
If you are waiting to enter a certain level of care, you may be under a tight timeline. If your preferred residence isn't available, you may have to go your second or third choice instead. That's why it's important to join a waiting list earlier rather than later.
Two common forms of waitlists you may encounter:
Open-ended waitlist
Gives you flexibility
Doesn't require immediate move-in when you reach the top of the list
Keeps you at the top position until your first choice of residence is available
May bump you to the bottom of the list if you turn down suitable choices too many times
Internal waitlist
Supports your need to move in right away
Allows immediate move-in into your second or third choice of residence
Keeps you on an internal list with priority for your first choice of residence
Gives you a higher place on the list compared to seniors outside the community
Before you sign up on a waitlist:
Do your research — Educate yourself about the different senior living communities and the ways in which they would benefit you or a loved one.
Ask questions — Find out about a community's contracts, the kinds of residences they offer, whether they have a waiting list, and their refund policy.
Take a closer look — Visit the communities in person or on a virtual tour to see which ones stand out. Get your name on waitlists for the ones that appeal to you.
How waiting can be worth your while.
Once you are on their waiting list, Life Care Communities consider you a future resident and will offer opportunities to sample the lifestyle and get to know the people. These perks often include access to amenities such as the fitness center, pool or dining room, and invitations to social gatherings and events.
If you'd like to take a closer look at independent living or the health services at Friendship Village Tempe, don't hesitate to reach out. We're currently expanding our community and invite you to find out about our waitlist called the Future Friends Club. It's a great way to try out our friendly, inclusive culture and see if it's a fit for you. As a Future Friend, you'll get first pick of available residences and enjoy preferred pricing (the lowest we'll ever offer) on our brand-new residences. You'll also be invited to Future Friends-only talks, events and parties.
Fill out the form at the bottom of the page to contact us today — we'll be glad to tell you more.