Twice a week, 74-year-old Jerry Weaver gets behind the wheel of his NASCAR vehicles to race around speedways worldwide. While he gets to feel the sensation of every bump on the road as he zooms past other drivers, Jerry does this all from the comfort of his home at Friendship Village Tempe. It's all thanks to the magic of esports, which is all the rage among millennials and Gen Z but has also found a receptive audience among some older adults.
"My brother encouraged me to give it a try and I thought it was pretty cool," explained Jerry, whose specialty is iRacing, a motorsport simulation game he's been playing for five years. "I love to compete and it's a whole lot of fun."
Jerry's Friendship Village cottage is outfitted with a humble racing station, which includes a driver's seat, gas pedals, a steering wheel and a screen set to mimic a windshield. He's part of various iRacing NASCAR leagues and enjoys the bonds he's built with others through their shared love for competition. Being able to drive around notable tracks against people from all corners of the globe is one of Jerry's favorite aspects of the endeavor. If lucky, some iRacers even get to race against pro NASCAR drivers who log on periodically.
"I've been a NASCAR fan since 1984 and I enjoy how much it simulates the real thing," said Jerry, who also dabbles in IndyCar racing and Formula 1. "There's something for everyone – from kids to people my age and older.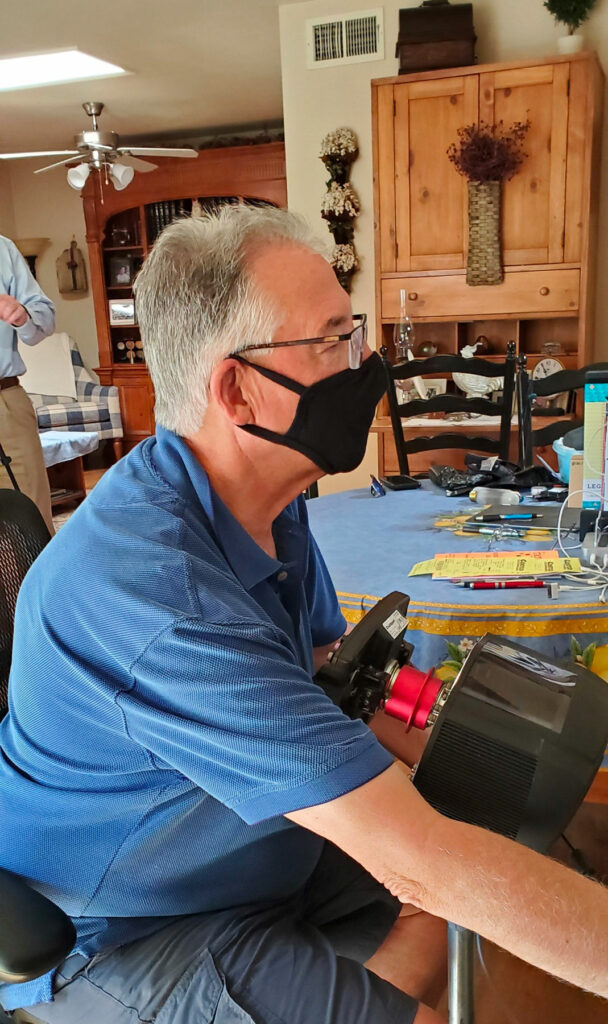 Friendship Village supports such meaningful avocations for its residents, especially with isolation on the rise for safety reasons due to the pandemic.
"Our team is always thinking outside the box with the activities we offer, but the pandemic has really boosted our creativity," said Connie Aman-Shryock, activities director at Friendship Village. "We're inspired by passionate residents like Jerry, who are staying engaged despite the obstacles. It goes to show that you're never too old to try new things."
Accordingly, Jerry has found comfort in iRacing during this challenging period.   "With COVID, it's great to have something that provides interaction with others," he said. "I have a lot of free time on my hands, but I find myself trying to limit my time racing because it can be very addictive."
Our Senior Living Community Is Always Creating Activities for Residents
Plan on laughter. Plan on doing your thing. Plan on time-freeing convenience and top-shelf service. This is a retirement community in Tempe, AZ. that includes everything you planned for. The East Valley's only Life Care community offers it all, plus lifelong security of long-term care. For more information about our fun-loving senior living community in Tempe, use the form on this page to Contact Us.