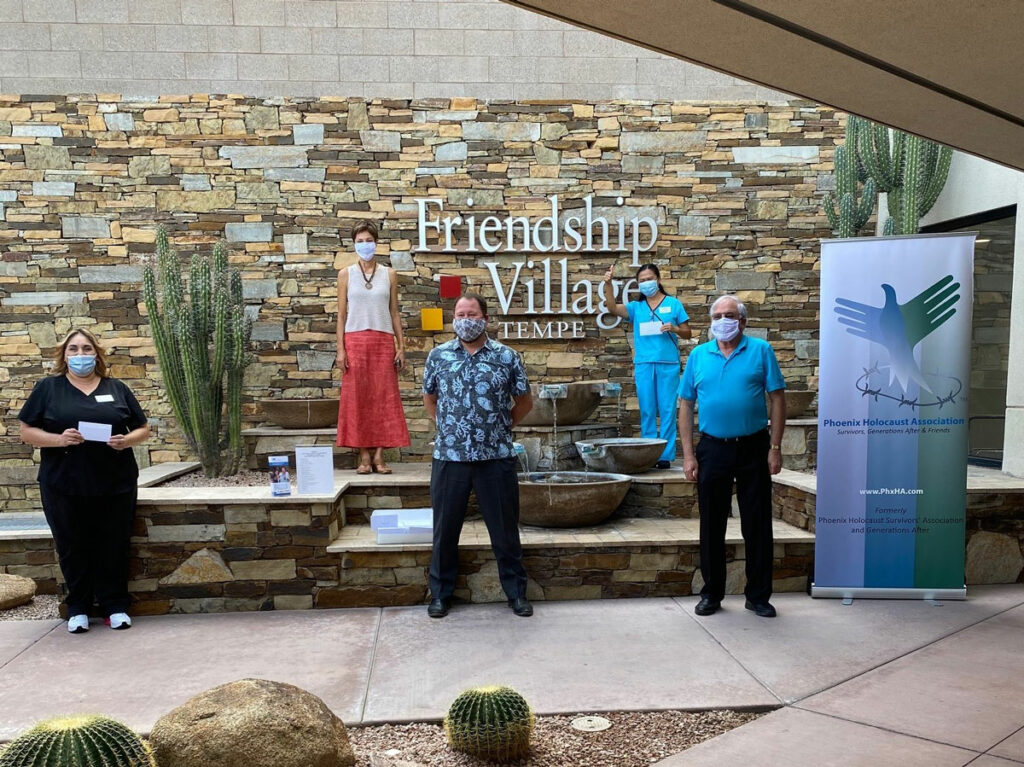 Essential Workers at Retirement Community Receive More than $7,300 in Contributions from Local Nonprofit
Essential workers at Friendship Village Tempe recently received a special recognition from the Phoenix Holocaust Association (PHA). As part of an ongoing local campaign to show gratitude to those caring for older populations during COVID-19, PHA awarded $60 gift cards to all 122 caregivers at the senior living community, totaling more than $7,300.
"We're incredibly honored and thankful to Phoenix Holocaust Association for this show of gratitude," said Cole Marvin, executive director at Friendship Village Tempe. "Our team members are going above and beyond to keep residents healthy, safe and in good spirits during this challenging time. It's impossible to put a value on how much we appreciate their efforts, but these gifts are certainly well deserved."
Funds for the caregiver contributions were raised through a GoFundMe campaign, a grant from retailer Albertsons Safeway, and direct donations to PHA. PHA cited the pandemic's disproportionate impact on older adults as a catalyst. According to the CDC, risk for severe illness from COVID-19 increases with age.
"COVID-19 has impacted us all in various ways, but it has been especially tough for seniors," said Janice Friebaum, vice president of the Phoenix Holocaust Association. "The work undertaken by the team at Friendship Village Tempe and other communities is more important than ever given the extraordinarily challenging circumstances we're in. We hope these gifts can make a difference for the people who are stepping up to the plate to keep our loved ones safe."
Phoenix Holocaust Association is a partnership of Holocaust survivors, their descendants and the larger community. The nonprofit honors the memory and legacy of the survivors and victims, promotes awareness of the Holocaust, provides education regarding genocides, and contributes to tikkun olam — repair of the world.